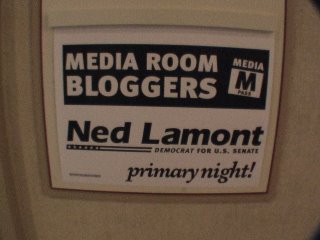 Joe Lieberman is squawking like a wounded duck about how the "awful bloggers have hacked my precious website!"
In the spirit of helpfulness and fairplay, I'd like to put out a call to all fair-minded bloggers out there to help Joe put his website back together. Lets get together and help Joe fix his website.
C'mon, everyone sing, "We Are The World!"
And I guess he's spent his $10 million, because they turned off his website yesterday for lack of payment.