John from
CTBlue
copied the letter that
Joe Lieberman
sent all the Democratic delegates and posted it for all to see. (image via
LamontBlog
)
Now, I don't know how closely their proof readers examined it, but I was a little
stunned
by the content of this page below.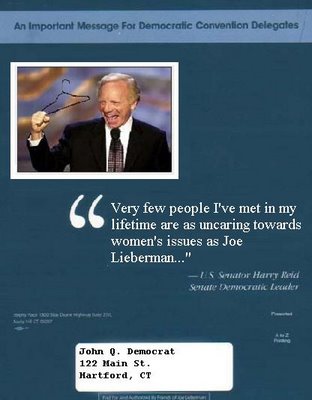 Apparently
Harry Reid
isn't as good a friend to Joe as I thought...but you can't argue that the letter is telling the truth. Read
this post
to see what I mean.
(The "hanger" image was sent to me by
NeoJoe
from
"A Thousand Words Worth"
) Blog.